Jessica Wayne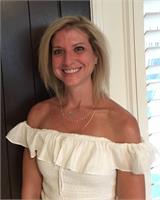 I'm originally from the Bay Area. I was born and raised on the SF Peninsula and moved to Roseville the summer of 2014. I was introduced to 26 & 2 and the Body Yoga Studio by a friend and my world has never been the same since! I started teaching Inferno Hot Pilates in 2016 and have loved every single minute of it. I also think it is an excellent complement to the 26 & 2.
When I am not practicing the 26 & 2 and teaching Inferno Hot Pilates, you'll find me outdoors. I love heading to Tahoe or Yosemite. I enjoy taking strolls, rugged hikes, playing tennis, golf and am happiest by any body of water. I also enjoy traveling and shopping. I have an affinity for unique yoga leggings. I try to outdo my pants each class.
Jessica Wayne instructs the following:
Using Pilates principles, Inferno Hot Pilates is a challenging, full body, low impact, high intensity workout. It is performed on a yoga mat in a room heated to 95 degrees and 40% humidity. Hot Pilates strengthens muscles and burns fat - all without the pounding of a high impact workout. It is designed for all fitness levels.

(all level class / heated room / 60 minutes)




POUND is a full-body cardio jam session, combining light resistance with constant simulated drumming. The workout fuses cardio, pilates, isometric movements, and isometric poses into a 45-minute series...we add the 15 min stretch at the end.

Burn between 400-900+ calories per hour, strengthen and sculpt infrequently used muscles, and drum your way to a leaner, slimmer physique - all while rocking out to your favorite music! Through continual upper body motion using our lightly weighted drumsticks, called Ripstix, you'll turn into a calorie-torching drummer, POUNDing off pounds as each song flies by.